Following the disappointing news that one of PAL's most promising vet student volunteers, Wasseem Tahboub, had been denied a visa to enter the UK to attend a training programme with Dogs Trust UK, the UK-based charity stepped up to solve the problem.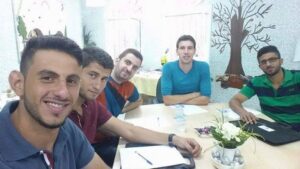 The wonderful Dogs Trust team decided that if our team could not make it to the training, they would bring the training to our team! This was how five vet student volunteers were able to benefit from a three-day intensive training course in Jordan in the last few days, delivered by Dogs Trust consultant, Brian Faulkner. Flying out especially to work with our team, with all costs covered by Dogs Trust, Brian put the five students through their paces in all aspects of trapping of stray animals. The trapping part of any spay and neuter programme is one of the areas where animal welfare could be most severely impacted if not carried out correctly. As such, this training was vital if the upcoming PAL scheme is to be a success.
Said Wasseem: "Our trip to Jordan was amazing. We learned a lot from Brian about dogs; including how to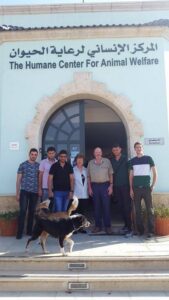 understand their body language, how to approach them, and the best techniques in order to capture them in the most humane way. A priority was ensuring that capture techniques were safe for animals and people.  This was our first experience of these practices and so we are now looking forward to focusing all of our energy and power on putting what we have learned into practice back in Palestine to control stray dogs in streets".
Liz Tyson, Head of International Relations for PAL added:
"We are so grateful to Brian and the Dogs Trust team for going the extra mile to make this happen. We were disappointed that Wasseem could not attend the initial training programme but the revised plan ended up benefiting four more students who will, in turn, pass their new-found knowledge to their peers".
The PAL team also gave their thanks to the Humane Centre for Animal Welfare in Jordan, whose team allowed the use of their facilities free-of-charge for the training.