A large number of horses and donkeys are used as working animals in Palestine.
Since the provision of a generous grant from the Brooke last year, PAL's team of staff and dedicated volunteers has been working with three Palestinian communities to improve the welfare of working horse and donkeys.
In Palestine, a large number of horses and donkeys are used as working animals; some in tourism, some in farming and others for recreation (riding). To date, no assessment has ever been made of the major welfare challenges facing the animals and PAL's work in this area has sought to do just that.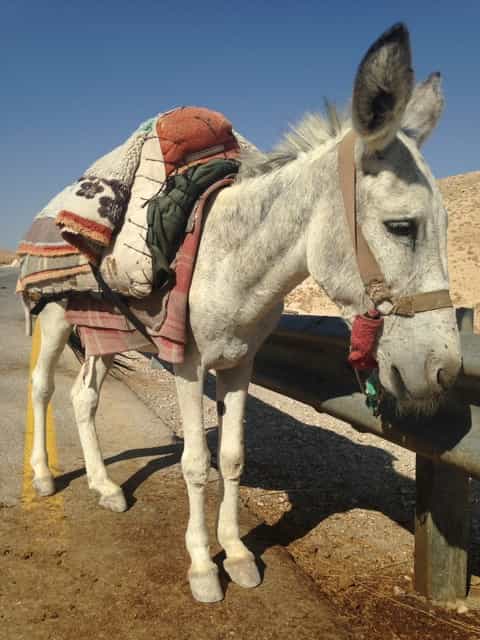 Working with a Bedouin community in tourist destination, Wadi Qult, with a farming community in Tulkarm and with a riding school in Turmus Aaya, the teams have begun to build productive working relationships with the horse and donkey owners and changes for the better have already been seen. Beginning in September 2015, the project had to be put on hold for over a month at the end of the year as an upsurge in violence in the West Bank made travel from place to place dangerous for the PAL team. Once it was safe to do so, the team were back in the communities, working hard.
In the project's first six months, PAL's vet team gave free health checks and provided basic first aid to around 150 donkeys and horses. They also provided advice to owners; noting significant progress following initial visits.
The project seeks to implement community action plans which will be led by the animal owners themselves and supported by PAL. The key to the project's success will be effective cooperation with the local communities involved. PAL sincerely hopes that the relationships with these communities and their animals will mark the beginning of long-term and sustainable change in the way in which horses and donkeys experience life in the West Bank.  The project continues.