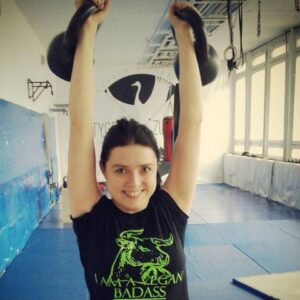 Our latest "Meet the Team" interview is with our International Representative for Poland, Marta. Marta has been working hard to develop the international reach of PAL in her home country and is already making great progress! Find out how she supports PAL from outside of Palestine. 
How did you become involved in the work of PAL?
The first time I came across PAL was in Luxembourg in 2014 during Animal Rights Conference, I listened to their very moving presentation and even wrote down the email to get in touch later on but it turned out I needed whole more year to actually meet the team in person. This took place during next Luxembourg conference, in 2015, where, after meeting Liz, Ahmad and Sameh I was so inspired that one thing led to another and somehow I got involved in their work.
People often ask me why since I have never been to Palestine (yet!) and there is so much to do in Poland. They also often question the political involvement. But I know I have made the right decision. I've been involved in animal rights in Poland for over 12 years and of course I will still do it, there is so much to do here and I'm not planning to stop. But it doesn't mean that I cannot help elsewhere too. I feel very honoured to be part of PAL and I'll do my best to help the organization develop and prosper. At the same time I'm also learning and getting new experiences. We are sharing knowledge and learning from each other. I got a whole new perspective on some things and I'm really grateful for it. The more I know these people and their work the more confident I feel that joining them was the best decision I could make.
What is your role with the organisation and what does it entail?
As an international representative I take care of the issues taking place in Poland and since I have just started I am the only person here. Nevertheless more and more people get interested in this issue and either offer help or give me new ideas. I really appreciate it. Some people question if it is necessary to have such a group in Poland but I think the more people find out about PAL's work the better and it doesn't matter where they are from. Spreading PAL's message should be international as it really needs global attention.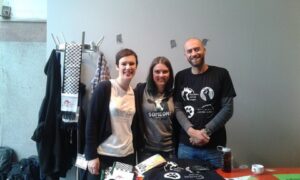 Tell us about the activities that you have planned for the coming year.
First of all I'm really excited that the team is doing the tour in April, I'm really looking forward to it. I hope to organize as many events in Poland as possible.  I also will continue publishing materials about PAL (by now we have managed to publish two interviews and one translation) and spreading the news. I hope more and more people get involved and become supportive of the amazing work PAL is doing.
How can people get involved with the organisation?
If anyone from Poland would like to join and help, even if not regularly, please contact me at: marta_mikita@o2.pl we have a lot of work to do and every person is welcome.
Tell us something interesting about yourself!
When I'm not an activist… I'm still an activist because my other work also involves promoting animal rights/ vegan diet. I'm part of VeganWorkout – the first and the biggest Polish website promoting plant nutrition in sports and I also have an online vegan shop. I am also crazy about dogs and would like to adopt every homeless dog in the world but currently I live with (just) two lovely barking personalities.