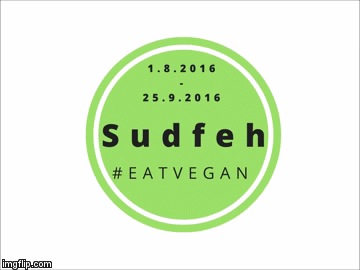 The Palestinian Animal League (PAL) – Palestine's only locally-run animal protection organisation – has today launched an ambitious fundraising drive to establish the country's first vegan cafeteria on the campus of Al Quds University in Abu Dis, Jerusalem. The charity seeks to raise £10,000 to cover the start-up costs of the initiative, whose income will be used to fund animal protection projects, as well as providing scholarships for students who would otherwise be denied access to higher education.
The proposal for the new cafeteria came about as a result of PAL's "Youth for Change" programme, which empowers young people to make positive changes for animals and the environment in their local community. The idea for the cafeteria, to be named "Sudfeh" (meaning "serendipity" in Arabic) was devised by a group of 14 year-old schoolchildren, led by 24 year-old Al Quds University student, Mohammad Arore.
The group of school pupils, from a school near Ramallah, aspire to attend Al Quds University when they graduate high school but were concerned at the lack of animal-friendly options available in the existing food outlets on the campus. After arranging a meeting with the President of the University, it was agreed that the group would be granted a space on campus to make Sudfeh a reality. The cafeteria aims to provide healthy, animal-friendly, plant-based foods to the student population; numbering at around 13,000 young people. In addition to the generous grant of the space, the university President further committed to allowing the income from the initiative to go towards support for animal protection projects and scholarships.
Said Sameh Arekat, Programmes Manager for PAL and Coordinator of the Youth for Change programme:
"Ever since we started the Youth for Change programme, we have been inspired by the way the children and students have not just come up with great ideas, but worked hard to see them become a reality. Sudfeh is a great example of that. Despite the fact these young people are growing up in a difficult and oppressive environment, this did not stop them from delivering lectures on veganism in the university, raising awareness about healthy eating among students and, ultimately, putting their proposal for the cafeteria to the president of the university, who supported them completely. We are very proud of what they have achieved so far and we hope Sudfeh will be a huge success".
The crowdfunding campaign, which was launched this morning, seeks to cover the costs for renovation of the space, purchase of furniture and equipment and the salaries of four members of staff for the initial months. Sudfeh will then become self-sustaining, providing both a much-needed culinary alternative to students and long-term support for other good causes.
Please support the crowdfunding campaign today!