You will find below a selection of publications and resources about the work of PAL. Click to download. Please feel free to print, share and distribute these resources. If you would like further information or you would like to amend, adapt or translate these resources for your own project or purposes, then please get in touch. We are keen to collaborate with like-minded international partners.
Factsheets
Pal At-A-Glance
A quick guide to our work, updated in November 2015.


Pal At-A-Glance: English
An Introduction to PAL
More information about PAL and its work.


Factsheet: Arabic
Factsheet: English
Factsheet: Spanish
Factsheet: German
Factsheet: Italian
Factsheet: Polish
Factsheet: French
Factsheet: Finnish
Factsheet: Portuguese
Humane Stray Dog Population Management

Be Safe with Dogs: Advice for You and Your Family (Arabic)

Spaying and Neutering: Good for You, Good for Your Pet, Good for Your Community (Arabic)
Stray Dogs in Your Community: Finding a Solution Together (Arabic)

Be Safe with Dogs: Advice for You and Your Family (English)

Spaying and Neutering: Good for You, Good for Your Pet, Good for Your Community (English)

Stray Dogs in Your Community:Finding a Solution Together (English)
Articles
A Lion Named Cecil and a Boy Named Lion (Italian)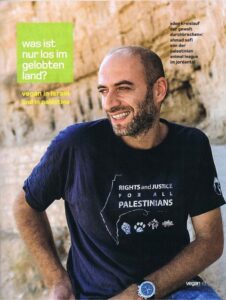 Veganism in Israel and Palestine (German)
Reports
Young Journalists for Animal Welfare – 2015 Report (English and Arabic)